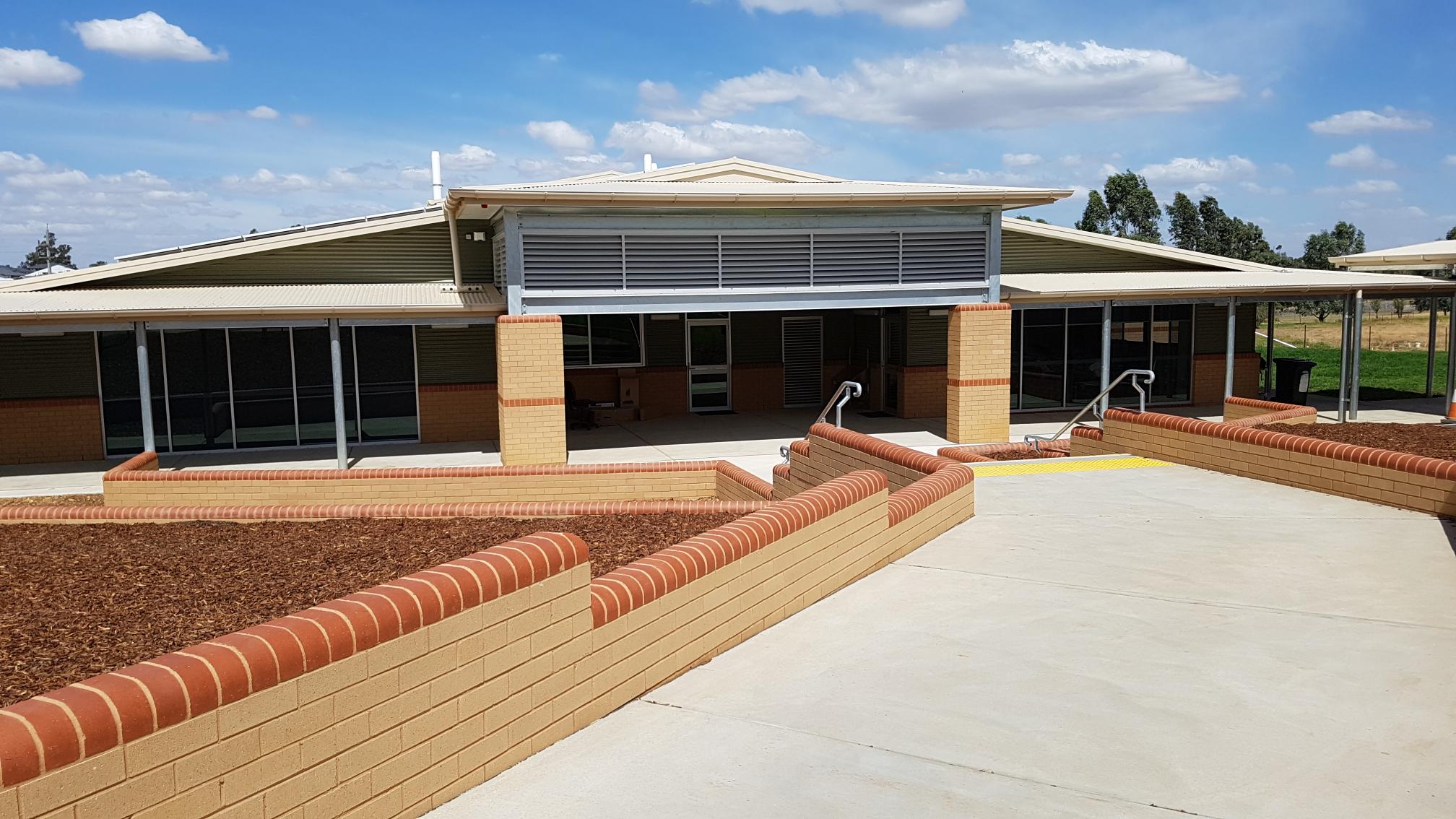 New STEM Building for TRAC
The Riverina Anglican College (TRAC) is a Diocesan co-educational secondary school located in Wagga Wagga in southern New South Wales. The College offers an affordable education emphasising academic, cultural and sporting excellence and growth in Christian values.
The College commenced operating in January 1999 and over the last 20 years the College has grown significantly with enrolments now in excess of 700 students.
In 2017 the College was reaching capacity and approached the AIDF seeking funding for the construction of a new Science, Technology, Engineering and Mathematics (STEM) Facility. The building consists of science teaching and laboratory spaces, a preparation and staff area and associated storage and ancillary areas.
Construction took place over the second half of 2018, funded by AIDF and the project was successfully completed within time and budget constraints for classes to commence at the start of 2019.
With strong demand for enrolments at the College, the new STEM building will support the future growth of the College and provide state of the art facilities for all students.
The AIDF is delighted to invest in Anglican education across our region and continues to seek to support the mission of the Diocese.
New STEM Building for TRAC